In our restaurant you can taste the specialties of the typical cuisine of the Bitti area, made according to tradition with the organic ingredients of our production.
Our traditions are alive in all daily activities, from the production of bread and cheeses to the preparation of ancient recipes handed down through the generations.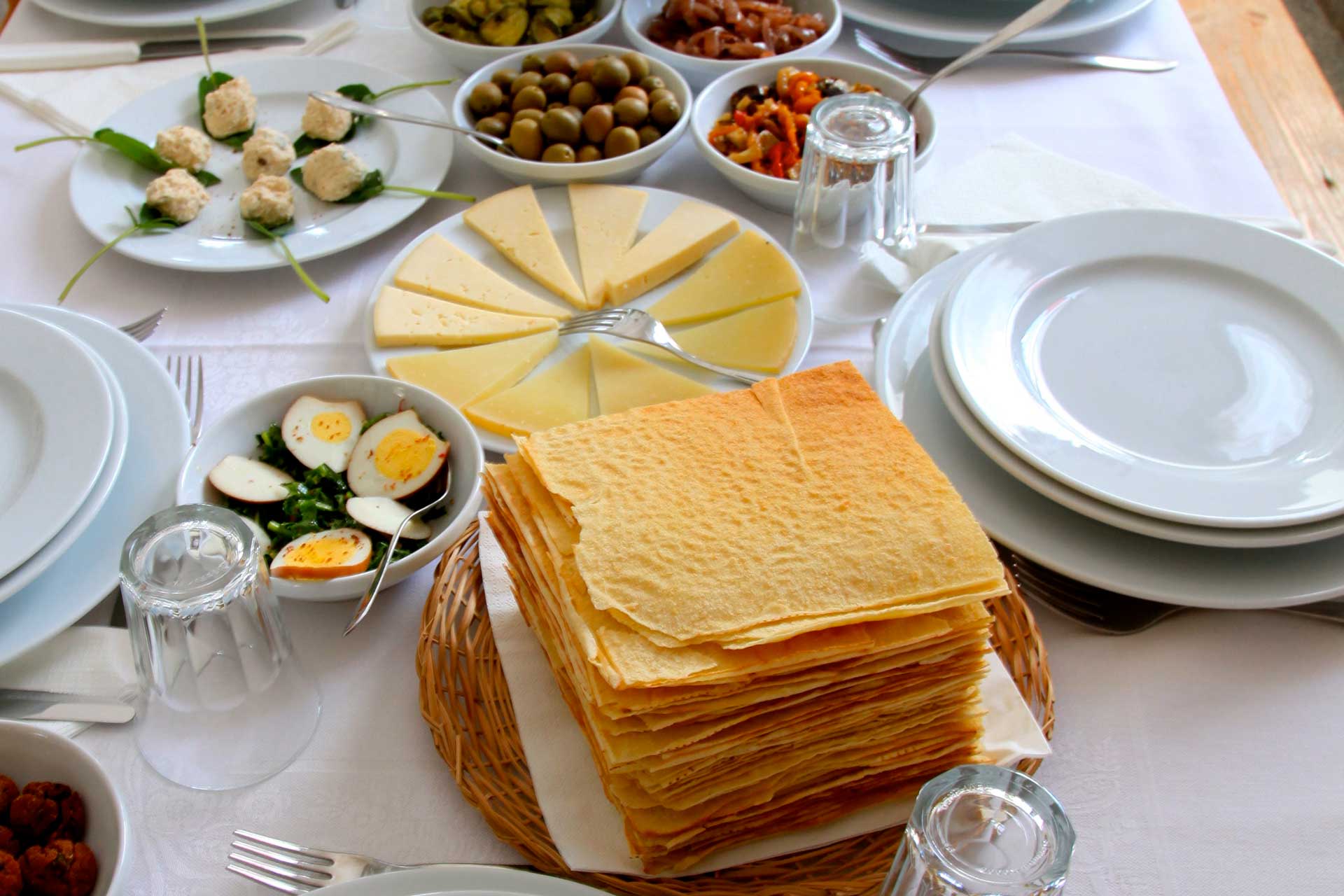 Our menu varies with the seasons, according to the natural rhythm of the harvest of the products from the garden.
Here we produce our bread and cheeses based on sheep and bovine milk, ravioli with our ricotta and the typical Bitti seadas.
The meats, especially roast, come exclusively from our farm.
The restaurant is open all year for everyone, we recommend booking to be able to welcome you in the best possible way.